thanking our veterans
Our Freedom Rock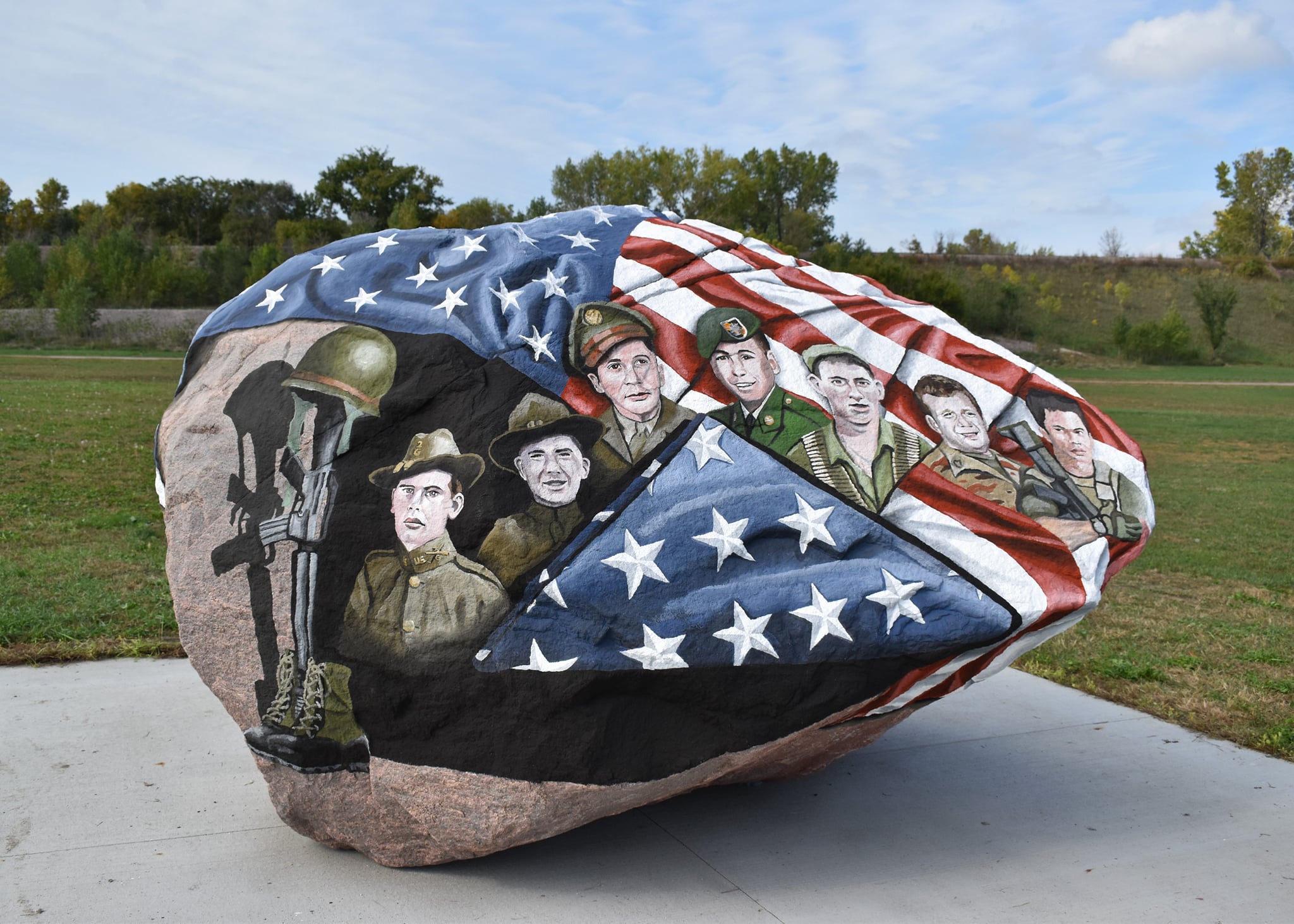 Southwest Side (left to right):
Sgt. Frank E. Anderson, Cpl. Carl R Anderson, Sergeant First Class John Raymond Rice, U.S. Army Specialist Fred Lennon, Army Sergeant Richard Joseph Boeshart, Army Spc David Rice, Petty Officer 1st Class John Douangdara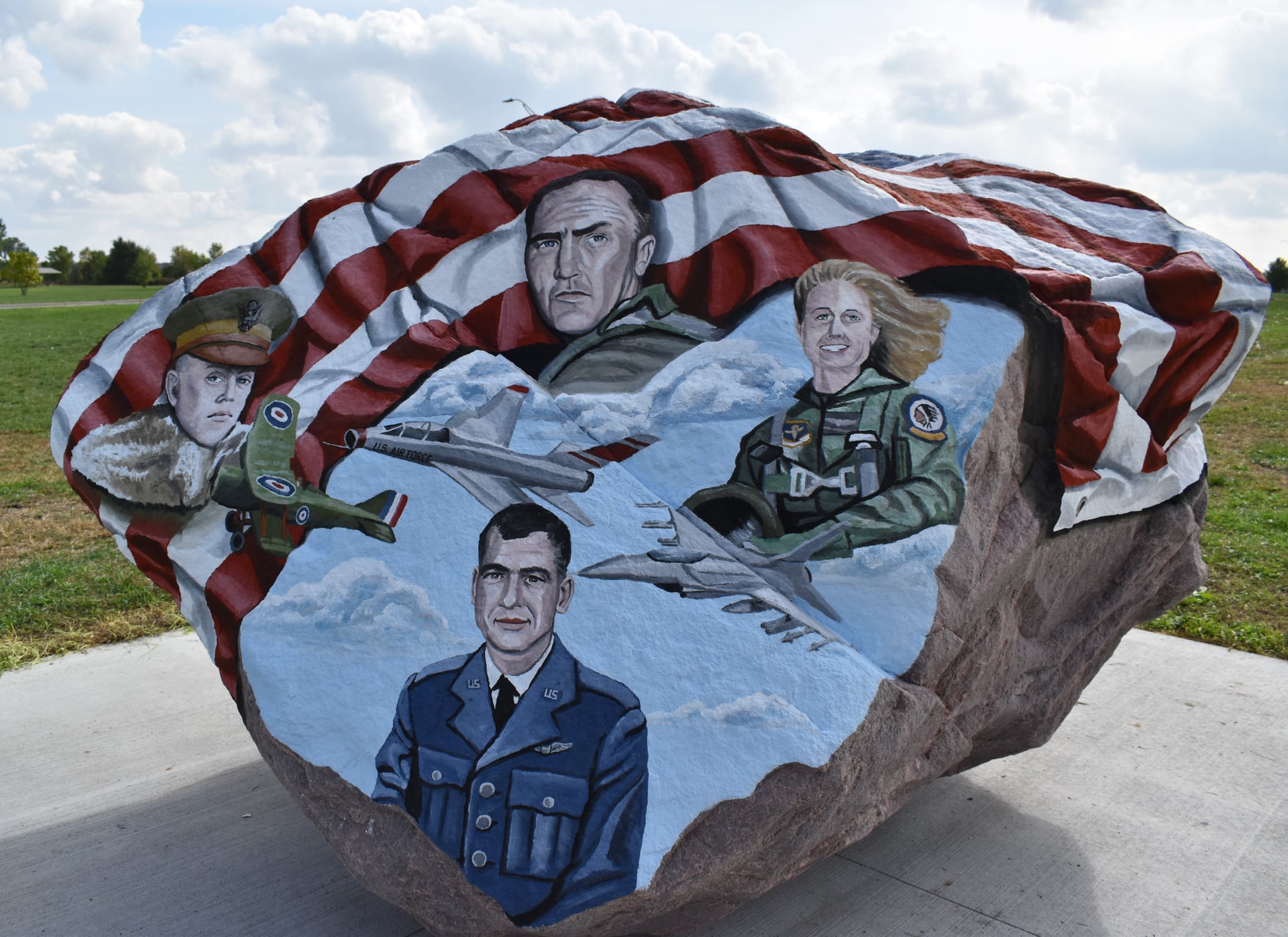 Northeast Side (left to right):
1st Lt Jarvis Offutt, (top center) Brigadier General Bud Day, (bottom center) 1st Lt Warren Brown, Brigadier General Bobbi Doorenbos
Siouxland Freedom Park's Freedom Rock was painted by Freedom Rock artist: Ray "Bubba" Sorensen II in 2021.
Bubba's work can now be seen across the country.  He began painting large boulders with scenes giving unique recognition to veterans who are from the area where the boulders sit in 1999.
What Drives Us
Our Mission
Siouxland Freedom Park, a nonprofit corporation, honors American Veterans and the men and women currently serving the United States by providing education of the role the American military plays in preserving American's freedom, oral histories of those who served, and a healing place for reflection and contemplation.