Educate, Honor and Empower
The Brigadier General Bud and Doris Day Interpretive Center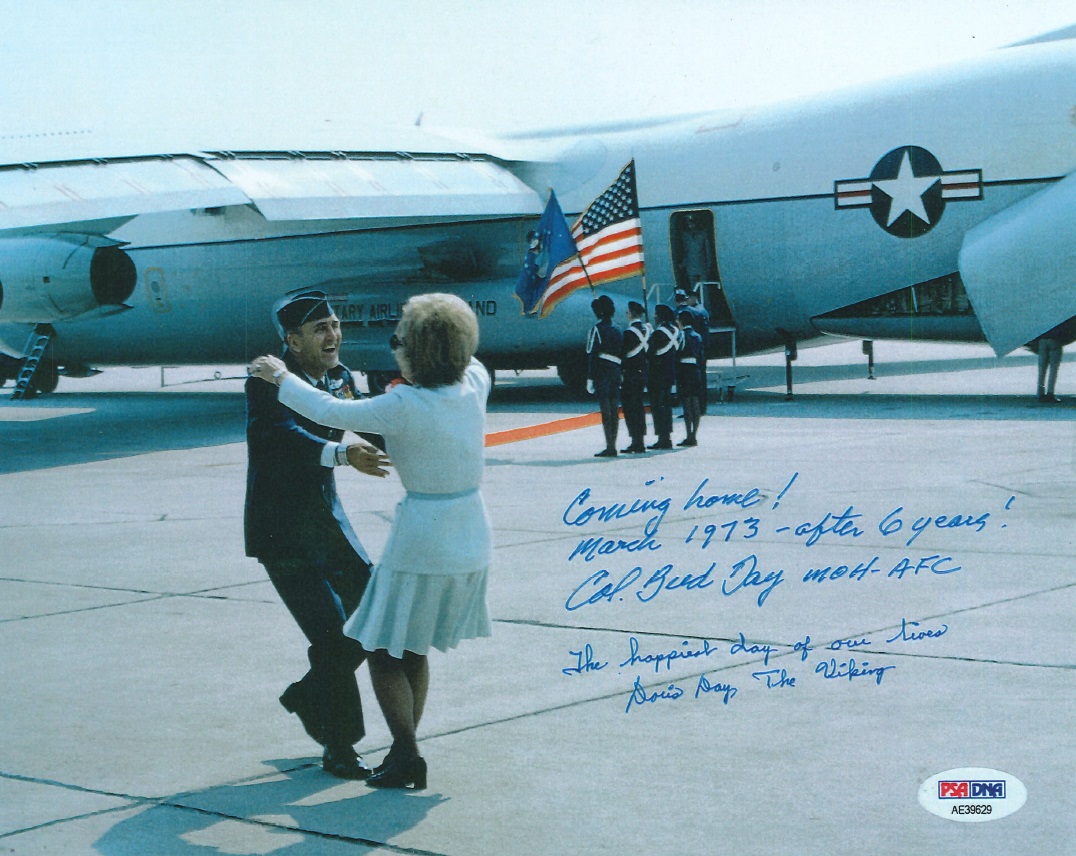 Brigadier General Bud Day runs to his wife, Doris Day in 1973 after being a prisoner of war for six years.
Siouxland Freedom Park President, Mike Newhouse, talks about the vision of the Interpretive Center. Retired South Sioux City High School teacher, Steve Shadle, also speaks of a program he founded at the high school which will be incorporated at the Interpretive Center.
One day the 3,700 square foot Interpretive Center will be home to interactive displays, memorabilia and exhibits from all conflicts of war where United States soldiers fought for our freedom.
The goal of the Interpretive Center is to educate and empower visitors while paying tribute to those who have served.
We have reached our fundraising goal for Phase II of the project at $400,000 to complete in the inside construction of the newly named, Brigadier General Bud and Doris Day Interpretive Center.
We have now moved onto Phase III of the project to raise approximately $400,000 to work with Bluewater Studio on planning, designing and building the exhibits and displays which will go inside the Interpretive Center.
We look forward to welcoming visitors of all ages to learn about veterans who have given so much to our great nation.
What Drives Us
Our Mission
Siouxland Freedom Park, a nonprofit corporation, honors American Veterans and the men and women currently serving the United States by providing education of the role the American military plays in preserving American's freedom, oral histories of those who served, and a healing place for reflection and contemplation.